This post will be all about Network Access Control (NAC) solutions and how they might lull you into a sense of security.
Designed to keep rouge devices out of your network, I´ll show you ways around it, as well as ways to protect yourself.
From a pentester´s or red teamer´s perspective this might come in handy when customers protect their networks with these kinds of tools.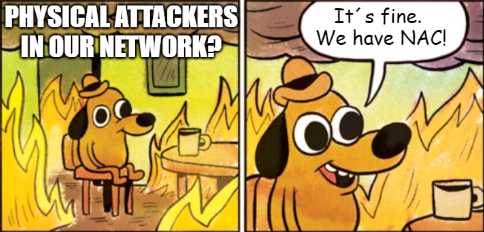 Read More