My dear Bagginses and Boffins, Tooks and Brandybucks, Grubbs, Chubbs, Hornblowers, Bolgers, Bracegirdles and Proudfoots - it is time for some new shit.
We are going to explore the wonderful world of Active Directory Certificate Services, aka ADCS.
If you want to leave an impression on your next pentest, this one's for you, as Microsoft's PKI implementation is widely used but little understood (well at least in terms of security).
Same is true if you live on the blue side, as you can proactively mitigate issues an earn some bonus points with your boss, maybe.
Prepare yourself for a shitload of pictures, memes, usefull as well as meaningless information.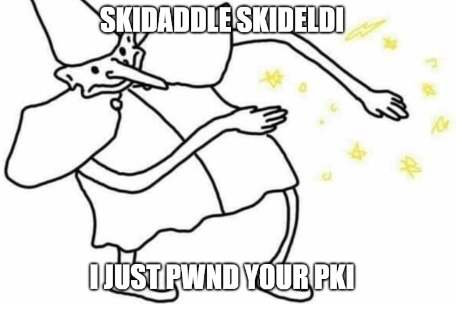 Read More